Integrating new techniques into your processes at the same time as developing new technology is difficult and inherently risky but the potential benefits are huge. By adopting advanced methods of manufacturing (AMM) within your businesses, you can develop safe, clean, cost-effective technologies and ultimately help to secure a net-zero future.
At Frazer-Nash, our skills and experience support you to understand and manage the risks of technology development, helping you to plot an efficient path so that you can realise the benefits that AMM has to offer. We have expertise in applying the following techniques to technologies at all stages of the development life cycle:
Additive manufacturing
Subtractive manufacturing
Forging
Casting
Hot isostatic pressing
Inspection
Next generation joining techniques (electron beam/laser beam welding)
Digital and Industry 4.0
 Our AMM team can deliver a range of benefits for technologies at any level of maturity.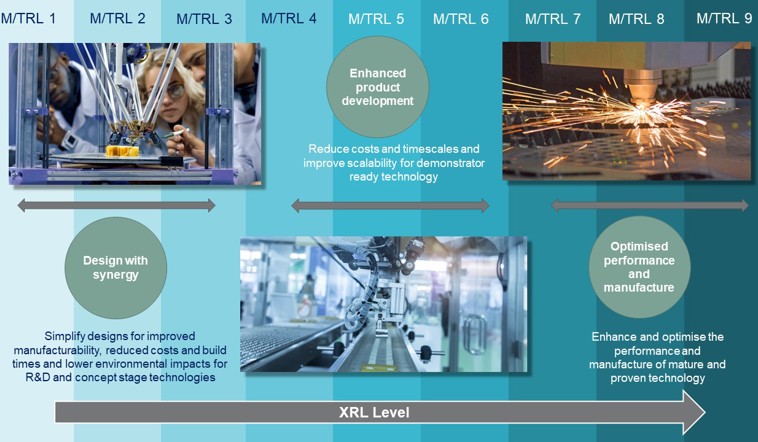 The challenges and opportunities presented by AMM are unique to each technology and its maturity level. We apply systems engineering principles to understand these challenges, develop solutions, and ultimately deliver an improved outcome for you and your technology.
Our people are skilled many areas, including those listed below, and have experience in applying these skills to technologies at every stage of the technology readiness spectrum. We have a proven track record of working with technology owners to increase the maturity of their technology, reduce build costs and timescales, reduce the environmental impact of manufacture and improve safety.
Design codes and standards
Materials
Electrical controls and instrumentation
Safety
Security
Environment
Digital analysis and engineering
Structural integrity assessments and justification
Manufacturing process modelling