Frazer-Nash Senior Consultant, Caroline Ellis, has been awarded Fellowship by Engineers Australia, the professional body for the advancement of engineering within Australia.
Engineers Australia Fellowship awards recognise leaders of the profession and their significant contribution to engineering projects over their career.
Sydney-based Caroline, who started her career with an apprenticeship at the UK Ministry of Defence before becoming one of the youngest Chartered Engineers of the Institution of Mechanical Engineers (IMechE), was presented with her award at a ceremony on 9 June.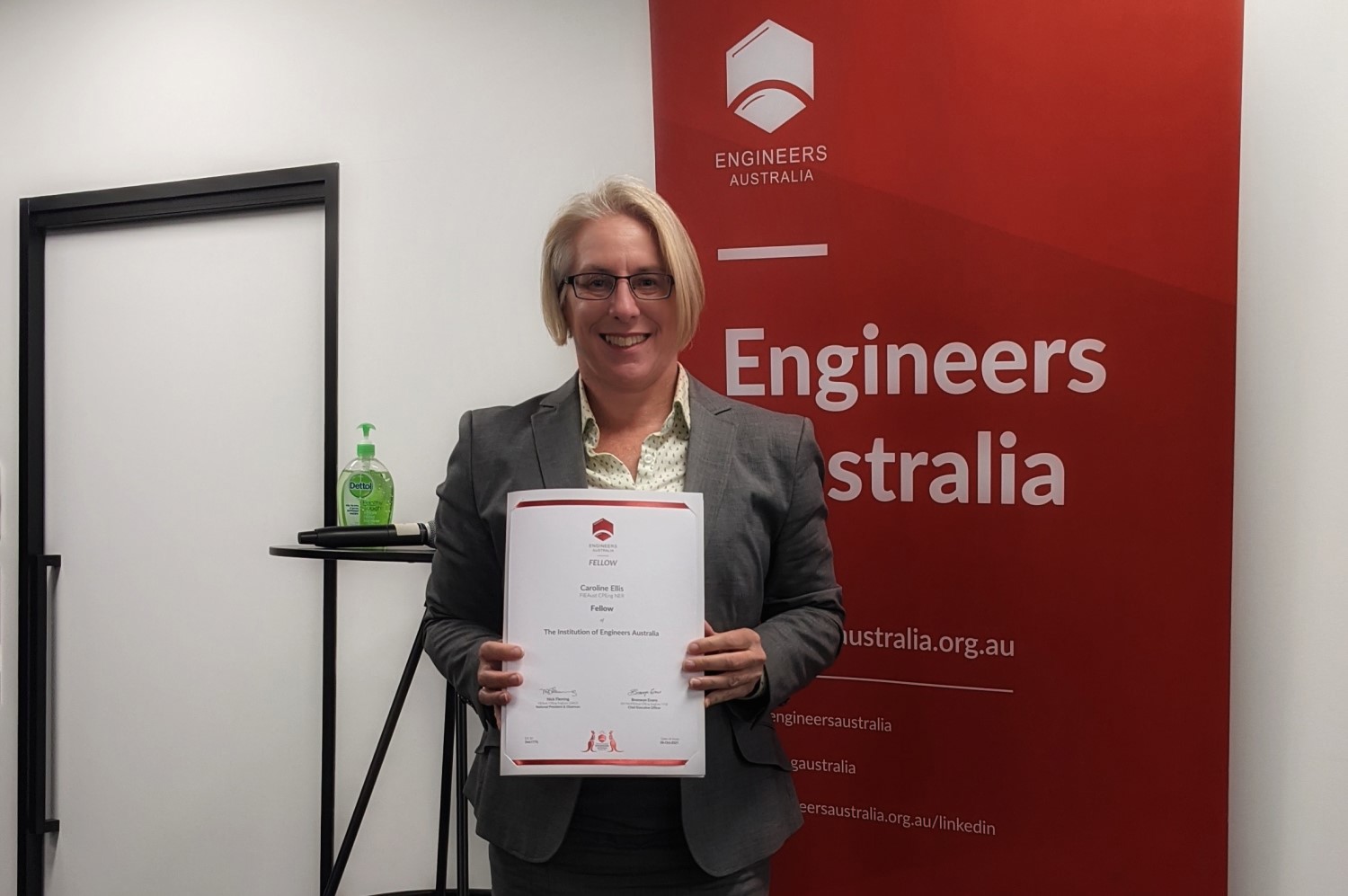 Describing the key achievements in her career to date, she said:
"After an extensive, educational and fun apprenticeship at DESG, I worked in a very diverse range of industries, projects and fields, concentrating mainly on military rotorcraft prior to emigrating to Australia. Being exposed to multi-disciplinary projects across diverse engineering sectors enabled me to develop my skill sets in integration, capability development and project management."
With over two decades' of running her own consultancy business, in the UK, New Zealand and Australia, Caroline has held senior roles at a number of defence and rail companies. Her role as senior consultant within Frazer-Nash has included fulfilling project management responsibilities for the Defence Innovation Hub, providing guidance to innovators to deliver new capabilities to the Australian Defence Force (ADF).
Congratulating Caroline on her achievement, Head of Frazer-Nash's Australian Business, Jonathan Armstrong, said:
"Fellowship of Engineers Australia is awarded to those who have reached the highest levels of the profession, those whose skills have served the nation, and perhaps the world, for many years.
"I'm always delighted when individuals from our great team are recognised in this way and I really enjoy understanding their journey to Fellowship. It's always awesome! Caroline is no exception, with an exceptional career spanning a real diversity of roles, countries and engineering projects. The constant across this diversity is the integrity and competence she has brought to all her roles.
"We're very lucky to have her as part of our Frazer-Nash team in Australia, and we are all joining with Caroline in celebrating her achievement. We look forward to her voice continuing to inspire others and influencing the future of the profession."