Frazer-Nash Senior Engineer, John McGill, is to present a paper looking at 'The effect of partial steam admission and missing blades on steam turbine fatigue life' at the IMechE Steam Turbine and Generator User Group on 22 March.
Co-authored with Frazer-Nash colleagues Mike Probyn and Mike Myers, the presentation is based upon a project that helped Frazer-Nash's client increase its understanding of steam loads, in order to substantiate its upgraded turbine blade design.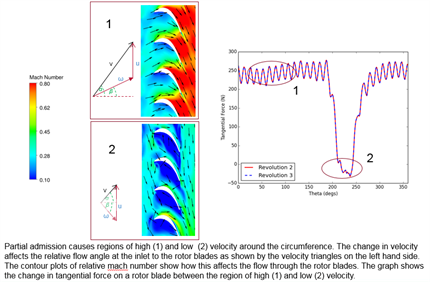 John explains:
"My presentation will examine the challenges associated with predicting the fatigue life of blades in a complex partial-admission steam turbine, and the effects that removing a pair of diametrically opposite blades has on blade loading.
"It will demonstrate how pragmatic application of advanced computational fluid dynamics methods can cost-effectively improve the accuracy and confidence of fatigue life predictions."
The two-day event, which is taking place at Birmingham Conferences and Events Centre on 22 and 23 March 2017, aims to enable those involved in the management, operation and maintenance of steam turbines and generators to discuss common problems and issues.
Key themes for the 2017 user group event will include steam turbine integrity, plant operation, inspection and monitoring, and turbine overhauls and life extensions.
Find out more about Frazer-Nash's turbine capability here. For further details on the event, and how to book, click here.