It is sometimes difficult capturing the imagination of a CEO, CFO or government minister. So many things that might be done, could be done and should be done. But where do you start?
Making a leader's life easier is not a bad place to start. And a Digital Twin can certainly do that. It makes sense of incomplete and imperfect data. It forecasts what might happen next, or in a more distant time, in response to changes in strategy and policy. It provides advice and guidance about interventions that might be taken to achieve a range and sometimes diverse set of goals. And it can take on some of these tasks itself, over time, automating responses to things that happen in a process or organisation.
But let's not get ahead of ourselves. First things first. The Digital Twin is a great way of teasing out information that your CEO or government minister should really care about. It does this by giving context to the sometimes messy data that exists around and about an organisation. Stand aside predicting the future, the Digital Twin can tell you what is happening now! 
A Digital Twin can be a Trojan horse, getting better information management through the gates of government or an organisation.
The joy and magic of this Trojan horse is that a little data can go an awful a long way. And that is because the Digital Twin provides context. It tells a much richer story than just words and numbers, exploiting a range of physical models, clever mathematics, geography and history. The orientation of the data through the Digital Twin makes situations so much easier to understand and that is the first step towards trusted decision making.
In 2006, Clive Humby said that "data is the new oil."  But there is rarely a single well of knowledge that can be easily found and drilled. Digital Twins provide a way of fracking the many and varied pockets of data to realise its inherent value.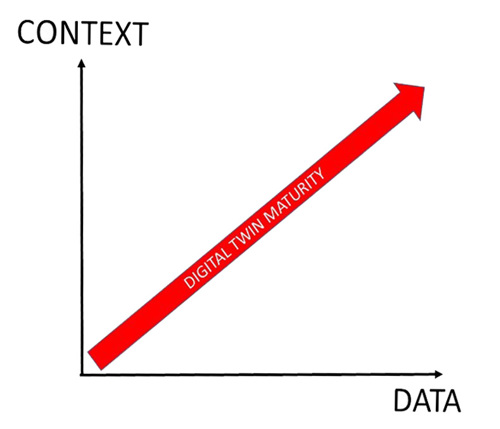 Read the previous blog in this series, 'A puppy isn't just for Christmas. Long-term value' here. The next episode 'Back to the future. History, science and maths' can be found here. You can catch up with all the available blogs in our Digital Twin series here.